Overturn conviction and and Return the Fine Kit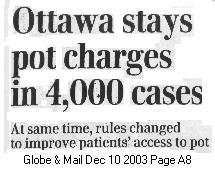 J.P. was first, 4,000 next after no Crown appeal.
Hitzig did it before, Smith can do it again!

On Monday Sep 1 2015, I, with 12 others, apply to the Ontario Court of Appeal to appeal our convictions back to 2001, mine for the 3Kg+ Parliament Hill Bust in 2003.
Globe & Mail May 15 2003: I dare gamble life imprisonment & In the belly of the beast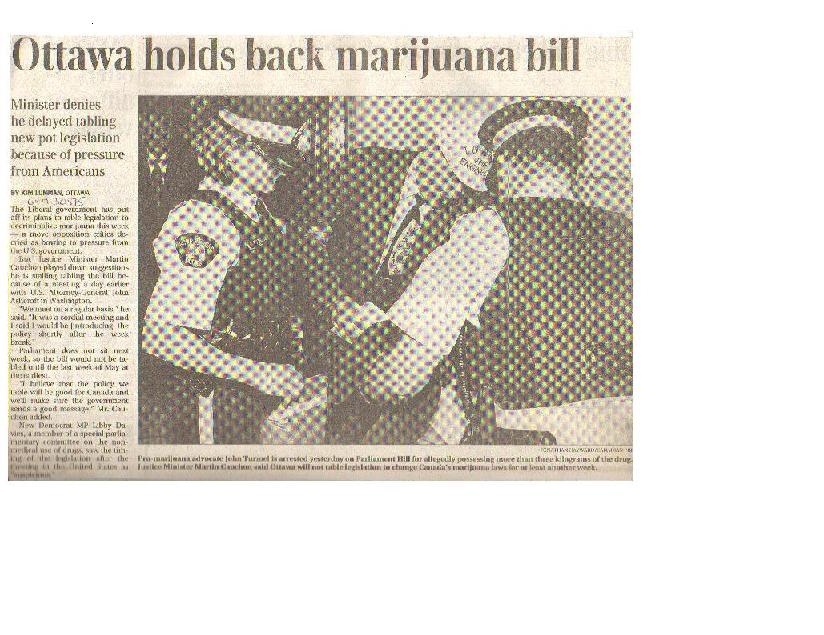 The grounds that Smith created a 2nd BENO period for us like Hitzig created the first BENO period for J.P. (youth) and 4,000 charges dropped is used for appealing your conviction late after 2001 like those people trying to quash their charges. Here is some press about how it works:

Casser charges avec Smith BENO & Exemptions Amendees http://youtu.be/Z8sivncxZxs VIDEO
Jct: Un discours presente a la resistance contre la prohibition de marijuana a Montreal let 18 aout 2015 expliquant la decision Smith at la Cour Supreme pour casser des accusations selon la theorie BENO et ceux qui n'ont pas pu amender leurs permits par la Cour Federale Civile.

TURNER: TVA: VIDEO
http://www.tvagatineau.ca/articles/20150805213223/possession_marijuana_des_milliers_daccusations_abandonnees.html
English translation: Possession of Marijuana - Thousands of Possession charges dropped? https://groups.google.com/forum/#!topic/alt.fan.john-turmel/CkYPd4Qn2og


So far, Smith BENO Quash motions have been filed by James Turner in Ottawa, Jon Nesbitt in Brampton, Max Gauthier and the Montreal Medpot Three Musketeers, Bernard Boudrdeault in Kirkland Lake. But there are a lot more a lot more people convicted over the past 14 years who might want their money back than there are actually charged before the courts now.

On Sep 21 2015, I have filed my application for an extension of time to file a notice of appeal against my conviction for my bust on Parliament Hill in 2003 on the grounds the 2nd BENO Smith period was in effect. If it's dismissed, we take right to the Supreme Court of Canada for $75, free waiver if you're on support! Everyone can too. If you would like to overturn your conviction because Smith just said the exemption has been flawed when you were charged and you'd like your fine back: Sign! Serve! Mail! Show up.


APPLICATION FOR EXTENSION OF TIME TO APPEAL.
ONTARIO: http://johnturmel.com/overturn.pdf

Make 3 copies of the Record of Application. one for the Court, one for the Crown and one for you.
Front and back cover in beige paper if you can, don't sweat it if you can't, there's a request to dispense with it if it's not colored right.

Fill out the blanks putting Sep 21 2015 as the date of the hearing on the Notice of Motion when I get to speak.

SERVICE ON CROWN IN ONTARIO
Serve a Record on your Crown Attorney's Office and get "received" on the back of the court's copy.
Anyone from anywhere can get service at their Toronto office at 150 King St. W. 34th floor mail room.

OUT OF TOWN
You can mail it to the Crown but then you should swear the Affidavit of Service on the back inscribing "by mail" right after "I did personally serve..."
Or email me PDF of pages 1,2,11,12,13 and I'll serve and file in Toronto for you.

FILING WITH REGISTRY
Mail the Court's copy with proof of service on the back to the Registrar (416-327-5626) at
130 Queen W. Toronto, M5H2N5.
Don't go file it personally in the Registry, the lineups make it very slow and the mail is fine.

PREPARE NOTICE OF APPEAL
http://johnturmel.com/overna.pdf is the Notice of Appeal for which you are seeking the extension of time to file.
In it, you put all your personal details. You can prepare it in advance or wait to see if you get the extension of time to file it.
You'll always get another 10 days.

COURT OF APPEAL FOR ALBERTA
http://johnturmel.com/overturnab.pdf

QUEBEC COURT OF APPEAL
http://johnturmel.com/overturnq.pdf

NOVA SCOTIA COURT OF APPEAL
http://johnturmel.com/overturnns.pdf

BRITISH COLUMBIA COURT OF APPEAL
http://johnturmel.com/overturnbc.pdf
Call 604-660-2859 to book Chambers hearing

MANITOBA COURT OF APPEAL
http://johnturmel.com/overturnmn.pdf




http://johnturmel.com/kits is the start of everything.
---